A Learner's Dictionary of Classical Arabic Idioms: Arabic-English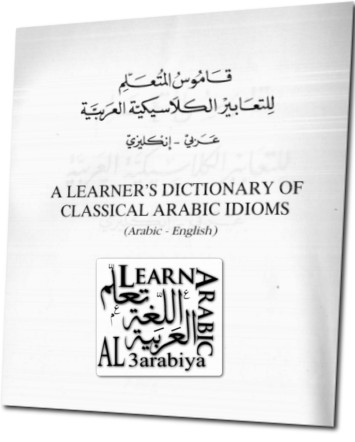 A Learner's Dictionary of Classical Arabic Idioms: Arabic-English
قــاموس المتـعــلم : 
للاتعابيــر الكلاسيكية العــربيــة 
This is a really neat, simple book of Arabic idioms. While some expressions are a little odd and probably won't get much use, there are also some gems in there that surprise native speakers. The format is alphabetical, which makes less sense than a thematic approach, but because the book is fairly small, it might be easier to skim and highlight what you like the most. The English explanation follows the Arabic, which is, of course, in the Arabic script. Diacritical markings are included with the words, so there is no doubt, even for the beginning student, as to the spelling and pronunciation.
Date: 1988 / Pages: 77 / Language: English, Arabic / Format :PDF  / Size: 1,7 MB