Arabic and English idiom : Conversational and literary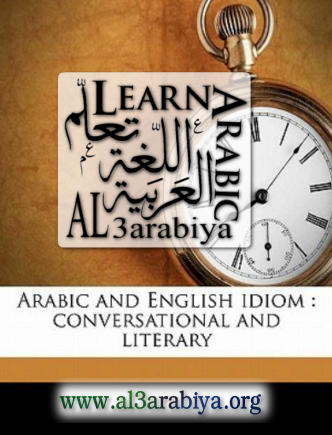 Arabic and English idiom : Conversational and literary
Many of the earliest books, particularly those dating back to the 1900s and before, are now extremely scarce and increasingly expensive. We are republishing these classic works in affordable, high quality, modern editions, using the original text and artwork.
This work Is Intended to serve as a companion to my Grammar of the Arabic Language and alms at exhibiting the principles and structure of the language by a carefully chosen series of examples.
The great object throughout the work has been to make it an easy and progressive introduction to the idiomatic forms of the language.
The plan followed has been to work up from the elementary constructions to the complete sentence, and then to treat of the various kinds of sentences in their grammatical order.
The scope of the work, however, is such as to give it a much wider sphere of usefulness than consists in the mere enunciation and elucidation of grammatical rules.
The language used throughout the book is that in every day use in conversation, in newspapers, and in standard works ; moreover the sentences and expressions are to a very large extent of a conversational nature.
Author: Sterling, R. (Robert), d. 1917   |  Arabic language: Textbooks for foreign speakers English
Publisher: Jerusalem : St. George's Collegiate Church
Possible copyright status: NOT_IN_COPYRIGHT   |   Language: English