Harakat برنامج لتشكيل النصوص تلقائيا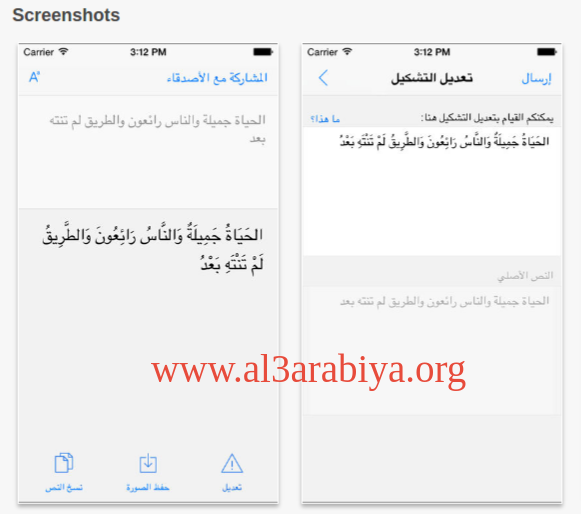 Harakat Multillect, LLC برنامج لتشكيل النصوص تلقائيا
The biggest issue with reading texts in Arabic today is absence of diacritics, which identify short vowels and are very important in defining the correct meaning of a word.
Multillect's unique application will help you resolve this problem: it will provide diacritics for Arabic text, which will make it easier to read and understand.
This app will save time and effort for those who study Arabic, and will also help those who speak Arabic in defining the exact meaning during reading. Our app can be used both in schools and universities, and during personal studying of Arabic.
Multillect introduces a great tool for training and expanding your knowledge. This app is a unique product that seamlessly combines a platform for working with texts in Arabic and a contemporary education assistant.